Isagenix 30 Day System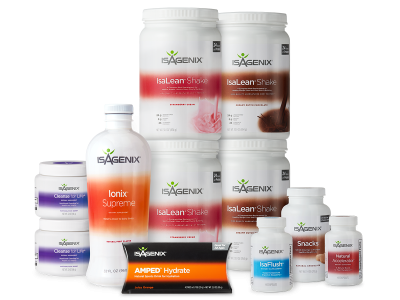 Welcome to the new year! Like so many of you, my mind right now is on new habits to look and feel my best. A great way to do that is to shed some of those unnecessary things from 2017 – like some extra weight that is hanging around from all the indulgences surrounding the holidays. Does this sound familiar to any of you?
I'm Rod Green and I get it. I'm a 50+ year old former two sport collegiate and professional athlete but this doesn't make me different than you in needing some guidance with weight loss and living a healthy lifestyle. I have lost 40 pounds by incorporating Isagenix 30 Day System into my lifestyle. When I transitioned to this next and current phase of my life story, I founded Next Phase Success to help others follow in my footsteps. Why recreate the wheel when I have been there and done that?
I have been using these products for the last four years and am living the healthy life we all envision. I love the no-compromise quality of Isagenix and the commitment that this company has to its products and its consumers. It's why we all love the way we feel, as well as the taste of the products and the results we're achieving. You can feel confident in the food you're putting in your body every day when Isagenix is your guide. It's NOT just about losing weight, it's about gaining strength and confidence too! It's never too late to create a healthy lifestyle and transform to the next phase of your life. #nextphasesuccess #thenextphase #transformation #evolution #lifestyle #isagenix